DIGITAL MARKETPLACE
Introducing the Alberta Sportsmen's Digital Marketplace! Shop and connect with businesses and industry professionals online, as for now that's the safest way to do so.
Here, you can connect with companies as you would at our show – shop their products, check out show specials, compare options, and email exhibitors directly from our online platform - click the button to get further information on our online marketplace!
About the Product
Many people rely on the Alberta Sportsmen's Shows each year as a significant component of your business model. In these unique times, we are working hard to continue delivering on our mission to connect your business with our qualified audience.  
We are looking forward to hosting live events again in 2021; however, we realize that some exhibitors and consumers may not be able to attend, for a variety of reasons.   To bridge the gap between our usual attendee base, as well as our dedicated and resilient exhibitors, we have developed a new product to help make these connections that might not be able to be made on our show floor in 2021.   
Introducing our new Digital Marketplace, allowing users to visitor our website and browse a comprehensive database of exhibitors by name, category, and more! 
Visitor Marketing 
The strength of this platform is our ability to market the product to our established Alberta Sportsmen's Show community, along with traditional paid media. Your listing can easily be enhanced with video, images, and product specials. We're confident this alternative to face-to-face marketing will be a fantastic tool to get your products and services in front of our targeted audience of boating, fishing, and hunting enthusiasts.  
The Digital Marketplace will be aggressively advertised through our social media channels, as well as through direct email communications to a dedicated list of industry professionals.  
Audience Marketing Timeframe: March 1st to March 31st, 2021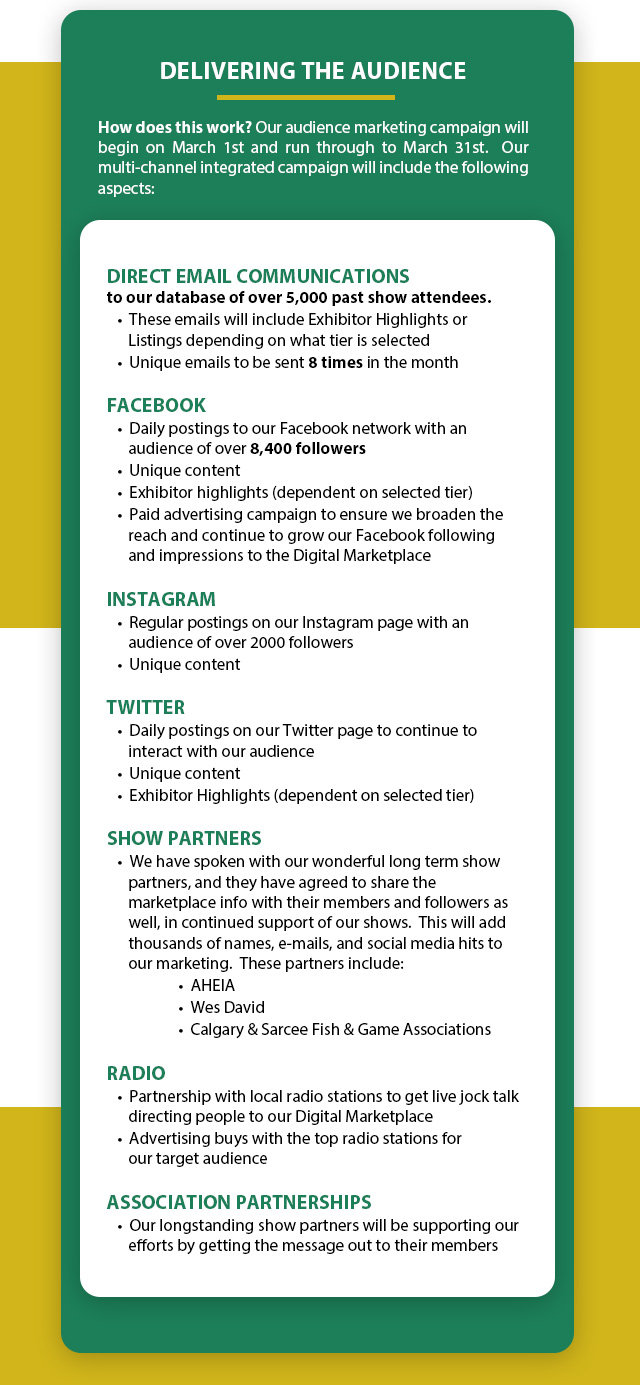 EXHIBIT PACKAGE & PRICING
Platform Packages & Pricing 
There are different options on how to promote your business online, please review the four options below. For full details, please review our Alberta Media Kit!

ADD ONS 
Let us help extend your online presence across various online platforms! We have multiple packages available – including graphic design, video editing, and social media services. Click here to view our entire Alberta Media Kit!
Book Space
Don't miss out on this unique opportunity to connect and conduct business with your customers. 
Book online by using the button to the right.